STIR. SPOON.
SERVE... SMILE.
Bring the fun back into cooking with a versatile, spicy and flavourful garlic chilli oil that's guaranteed to be unlike anything you've ever tasted. This secret Canadian-family recipe offers the perfect mix of spices and oil with every satisfying spoonful. Whether you prefer a lot of a little, there's no denying its unique ability to put a smile on your face.

YOUR FAVOURITES
KICKED UP A NOTCH
Seven Spice Chili Oil is unmatched in its ability to complement a countless cuisines. And unlike most hot sauces and chili pastes with flavours that dominate the dish they are added to, our chili oil complements the original flavours of your favourite dish, allowing you to refresh, refine or even rediscover something you already love. Great as a dip, spice or base, what recipe do you dare to kick up a notch?

GOOD FOR FOOD
GOOD FOR YOU
Our Seven Spice Chili Oils are free of MSG and come from local sources that are both trusted and natural. Their secret recipes come with the promise of no artificial flavours, preservatives or additives. They are shelf stable, no refrigeration, a year and a half shelf life from date of production. In fact, some of the ingredients are already recognized globally for their short and long-term health benefits.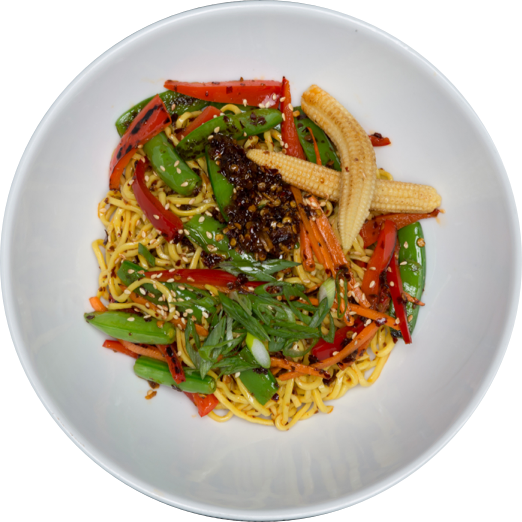 SEVEN SPICE PRODUCT INFORMATION
Need to know more? Take a look at our product information sheet and you will know all about Seven Spice - hot and mild chili oil! Have more questions? Contact us!